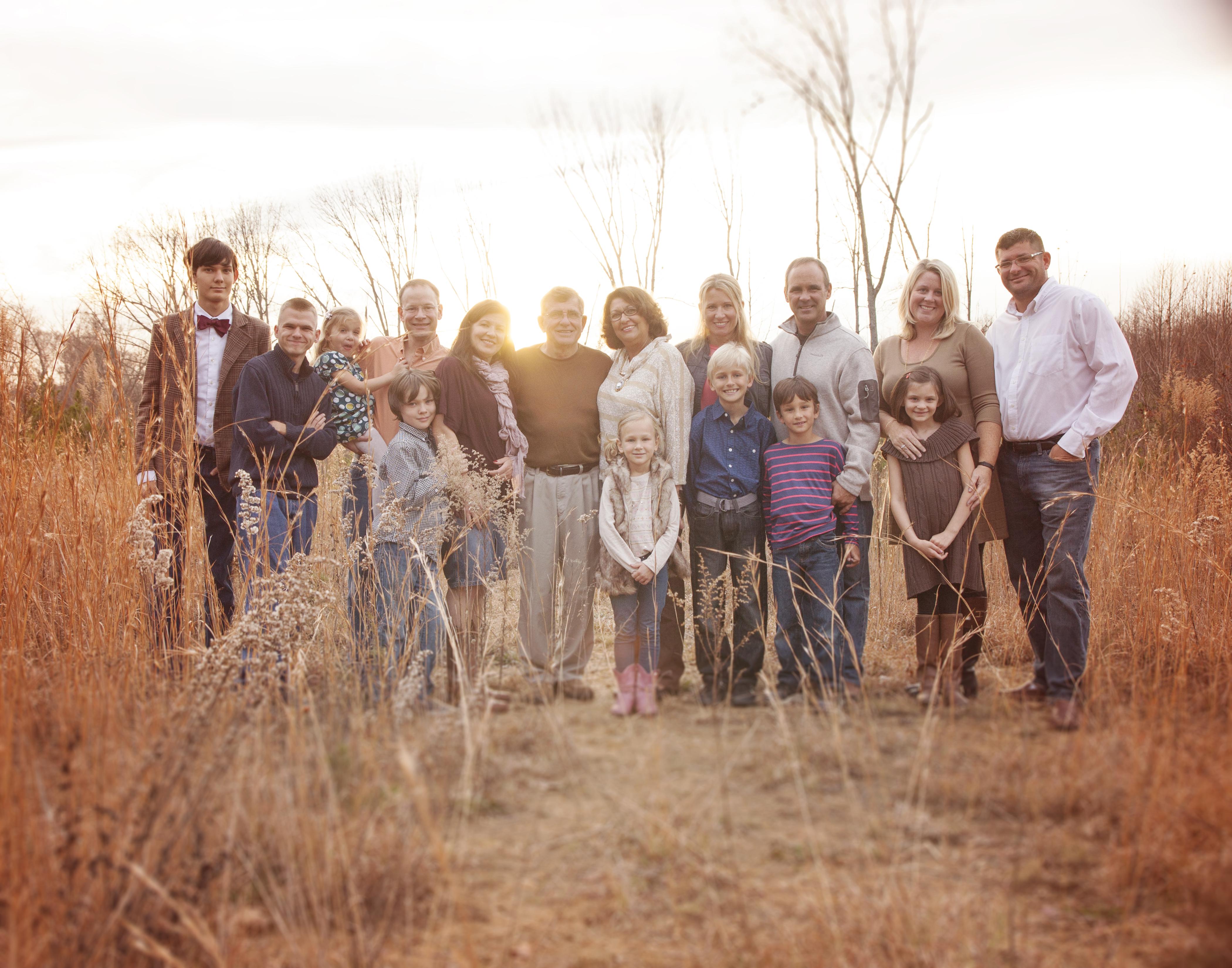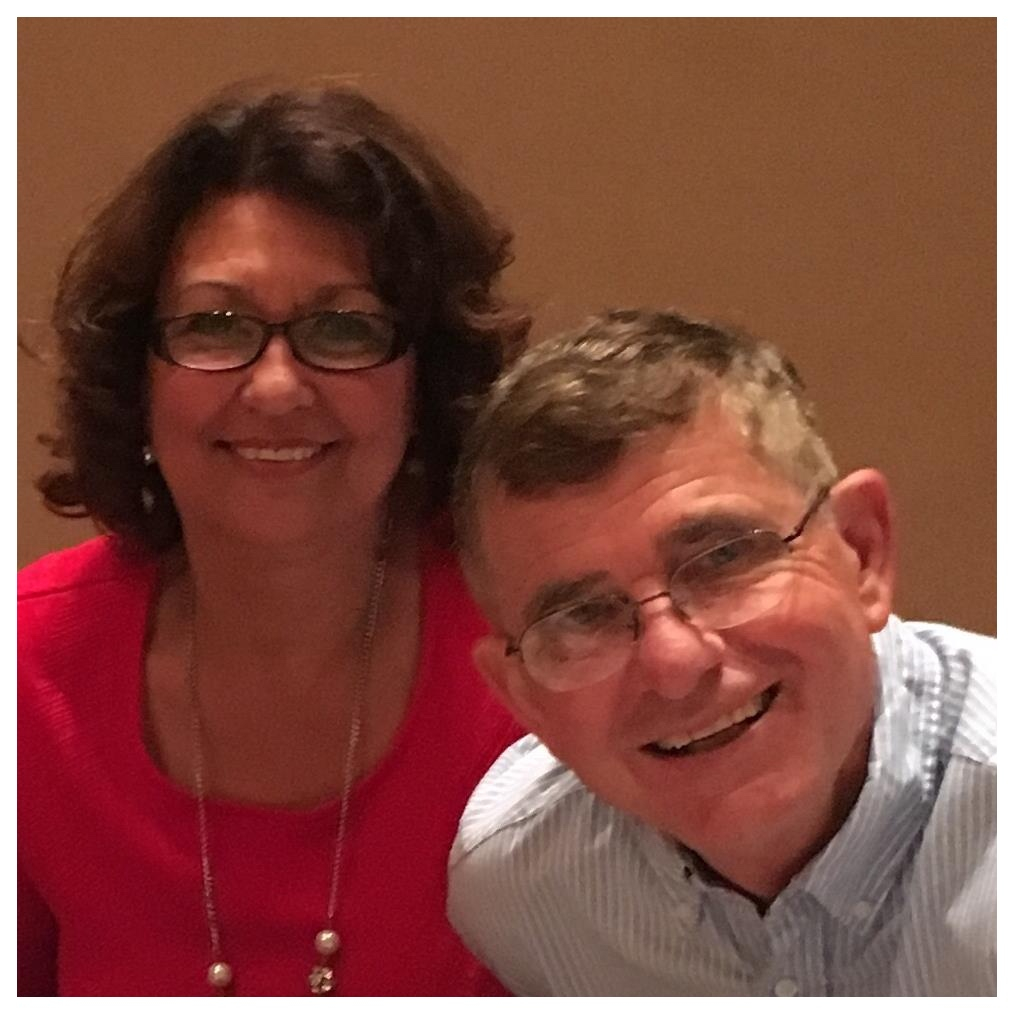 Jackie & Paul Anctil
Jackie, born in Berlin, Germany and Paul, from Nashua, New Hampshire met while Paul was stationed with The United States Marine Corps in the Dominican Republic. They were married in 1971. Traveling as a Marine Corp family, the Anctils immersed themselves in food & wine culture around the globe. Setting their sights on life after Paul's retirement, the family purchased 50 acres in beautiful Campbell County, Virginia in 1987. After the kids left for college and began their own families, the empty nest would be home to their next adventure- starting a vineyard and winery. With the first plantings of Cabernet Franc, Petit Verdot, Traminette and Viognier going into the ground in 2001, they also began remodeling a former school house which now houses the Sans Soucy Vineyards tasting room and winemaking facility. While both Paul and Jackie manage the day to day operations of Sans Soucy, Jackie, or "Meme" as the grandkids call her, also enjoys her more recent role as a grandmother of three granddaughters and 5 grandsons. In addition to the winery, Paul also manages a financial planning firm and in his "spare time" enjoys tending to their garden, and treasure hunting with his metal detector. He is also enjoying spending time with the three princesses and 5 future cellar rats who call him "Pepe".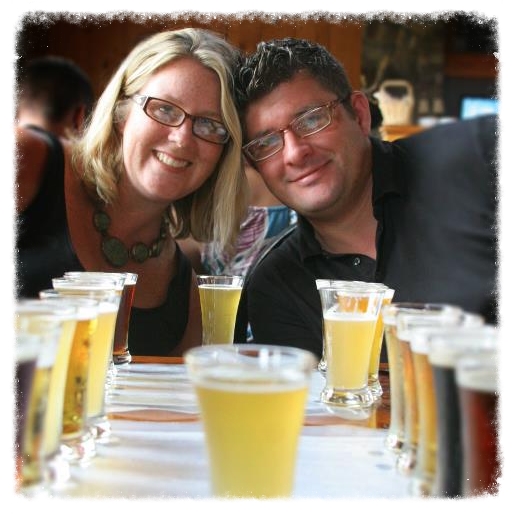 Paul & Cameron Anctil
The Anctil's son Paul studied Computer Science at Embry Riddle Aeronautical University in Daytona Beach, Florida. During that time, he spent equal time in the computer classroom and in kitchens learning the business of Culinary Arts. Food and beverage is where Paul's heart would stay. Paul devotes his time to the brewery side of the business- with occasional hosting farm to table pop-up dinners as the East Coast Chef of Epicurean Underground Supper Club. Paul is married to the former Cameron Wolbert of Adamstown, Pennsylvania who graduated from The Southeast Center for Photographic Studies at Daytona State College. Cameron is a professional photographer and handles special event planning and marketing for several wineries and breweries in Virginia. The couple are proud parents of Reese, who steps in as tasting room manager for Meme from time to time. She aspires to make her own craft brewed soda and grape juice stand to serve our younger farm guests!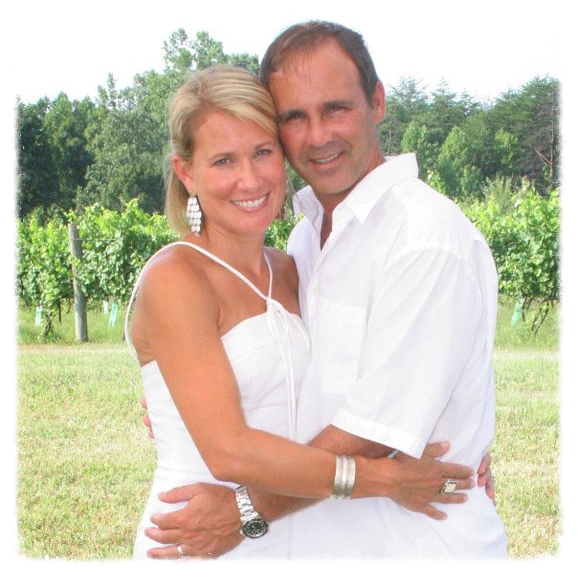 Nicole & Scott Meyer
Nicole is a graduate of Berry College and Fontys Hogeschoolen, Netherlands and directs her own Physical Therapy practice in Ormond Beach, Florida. Nicole married Scott Meyer, formerly of Winter Park, Florida. Scott is a graduate of Vanderbuilt University and University of Miami School of Law and keeps his practice in Ormond and Flagler Beach, Florida. When Scott isn't practicing law, he enjoys playing the links, surfing, and landscaping. Nicole is an avid runner and participates in 200+ mile relay races (sometimes her sister Naomi travels to run with her!) for fun. Nicole and her husband Scott are the proud parents of three beautiful children, Tru, Lane and Campbell. While being a family of 5, they too have a busy home schedule, The Meyers are seen around the farm during festivals, harvest, and tasting dinners.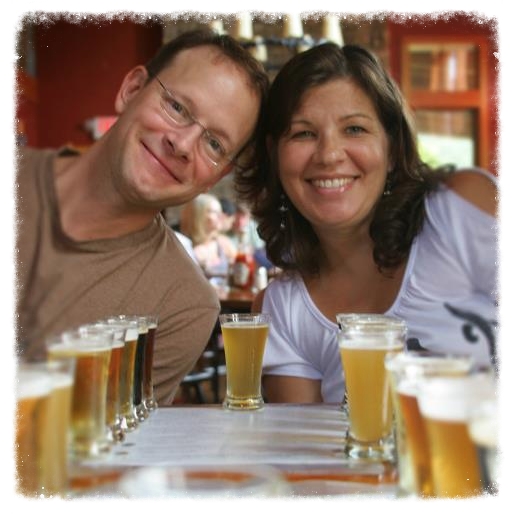 Naomi & Marc Cline
Naomi, the Anctil's eldest daughter resides in Morrisville, North Carolina with her husband, Marc, and 4 children; Corey, Jacob, Christopher, and Anna Beth. Naomi, a graduate of Longwood University, is now a stay-at-home mom and also contributes to Sans Soucy's larger in-house event planning. Naomi's husband Marc, also a graduate of Longwood University, is employed by Cisco Systems. Marc and Naomi are avid sports enthusiasts- Marc is a soccer player while Naomi enjoys running. Marc is often seen at the farm during the growing and festival season when the schedule doesn't interfere with band, athletics, romp and roll, or marathons! Their youngest son, Christopher, is already developing quite the nose for picking out aromas in wine!